How to craft just the right amount of magic
Dusk & Willow is a bespoke home-made jewelry boutique in Maryland. They specialize in crafting pieces that have just the right amount of magic.
The largest challenge was to create a strong sense of the mystical for intrigue. The mystical intrigue connecting with values of frequent shoppers at Dusk & Willow. To connect in such a way without going too far or not far enough.
Brand strategy
Logo direction
Logo design
A mark that is appealing to the target audience
The right amount of mystical. The Death's Head moth and the phases of the moon both represent wisdom and growth. The connection to the natural and Earth is apparent and ties into customer's values.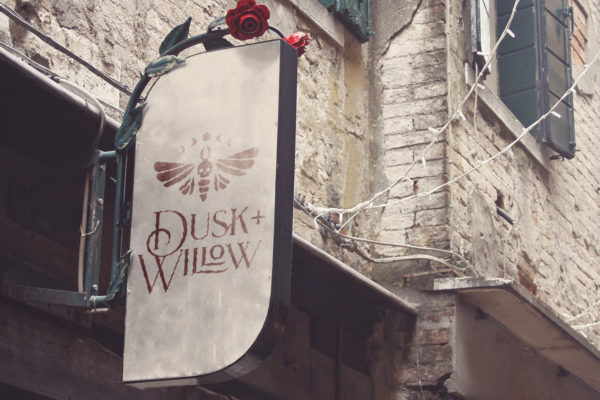 Dusk & Willow is growing faster every month. They currently are on track to open a brick and mortar location in the works as their business expands.
The new logo and visuals have inspired future creative moves for the brand itself. It's elevated the boutique above the local competition and created a huge opportunity for expansion.
"A fantastic tool for growing my business. Incredibly excited to share!"

Jenny Jiminez

CEO, Dusk & Willow