How to unite social influencers to influence positive change
Good Doers is a charitable organization focused on creating positive fun experiences for social media influencers whilst building awareness and funding for social issues.
The largest challenge we faced was developing a visual language around the event to engage social media influencers as well as future partners within the fashion realm. It needed to feel exciting and interesting as well as safe.
Brand strategy
Brand messaging
Logo design
Brand elements
Brand guide
Animation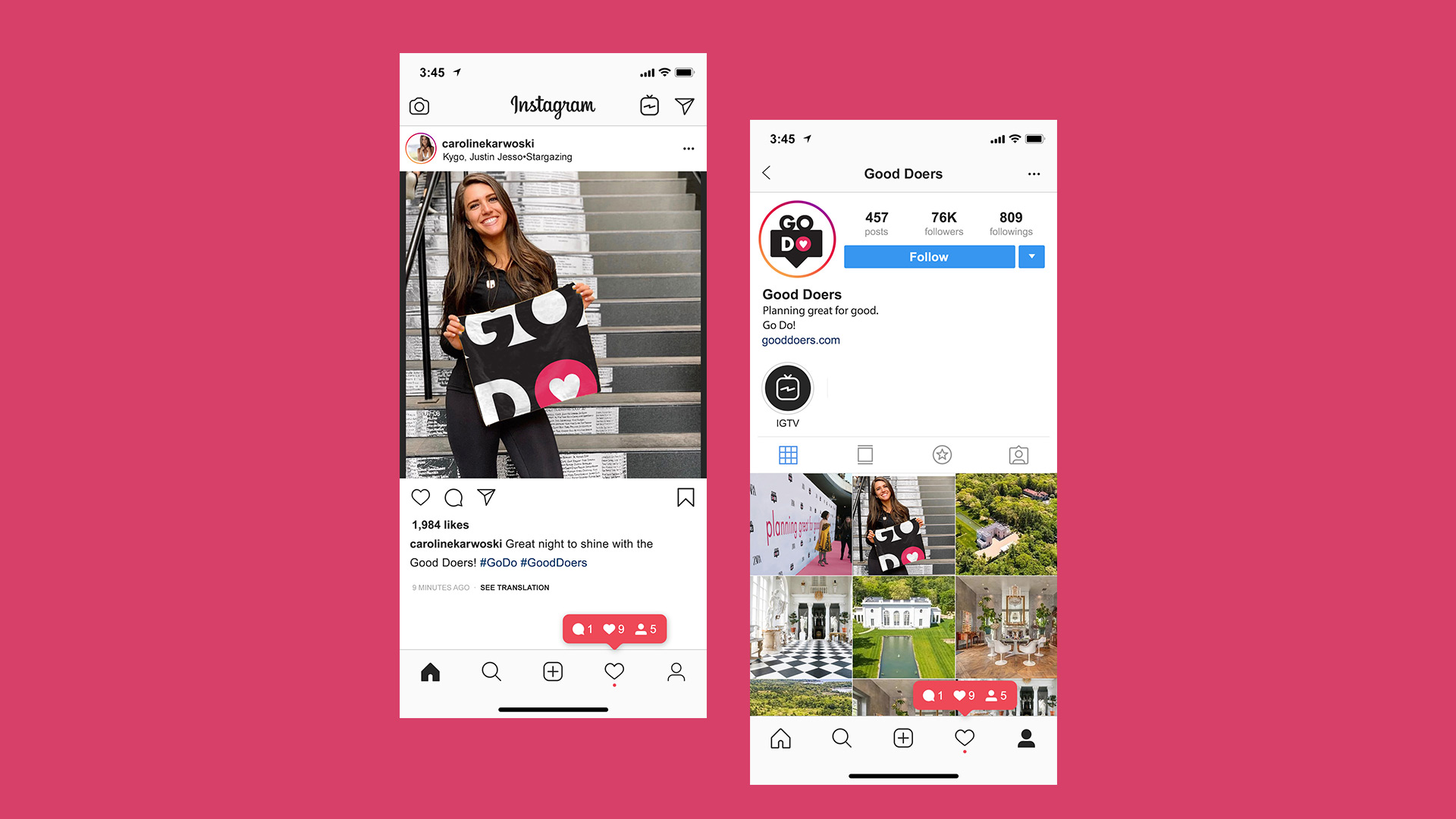 Extensive research into potential sponsors allowed us to build a value reflecting strategy
The overall messaging and aesthetic of the brand, starting with the logo, was based on values we found matching in brand positioning from our potential sponsors. From Zara's "Bring attractive and responsible fashion…" to Marriott's "We put people first. We act with integrity…"
Research into our audience gave us incredible insight into the overall tone
Social influencers require an event that's put together, well thought out and looks good. We also found a sincere optimism to be attached to something that means more. Social influencers are aware many people think they're only about appearances and want to prove that to be untrue.
The primary event was successful. Even though there were challenges because of Covid influencers were able to come together and rally for a cause. The feedback was resoundingly positive.
The creative is built to last. Any future events can be modified and built out to maintain the highest level of excellency and an appropriately matched message.