How to make a browser extension trustworthy and intriguing
Kudos is a browser extension that empowers users by providing financial value while also being enjoyable, exciting and fun. Kudos discovers additional rewards, perks and discounts at checkout to make sure their users walk away from purchase feeling like a financial mastermind.
The largest challenge we faced is to create a sense of security and absolute safety while still being engaging, fun, interesting and leaning into excess. When dealing with point-of-sale value add-ons do the corporate financial institutions really have your back? Kudos is here to say there's a better, more fun and engaging, way to do things.
Brand Direction
Logo Development & Design
Brand Elements
Brand Standards
The brand needed a familiar trustworthy mark that also lended itself to the story of discovery
We developed Kudo. Mans-best-friend willing to go to the ends of the Earth to fetch deals for his best friend. Kudo opened the door for user interaction outside of deal delivery as the user can reward and interact with Kudo for a job well done, gamifying the experience.
A guidelines package reinforcing the messaging through all visual means
Everything from color, typography, hierarchy and voice reinforced key ideals for Kudos. A brand that's gratifying, effortless, modern and functional.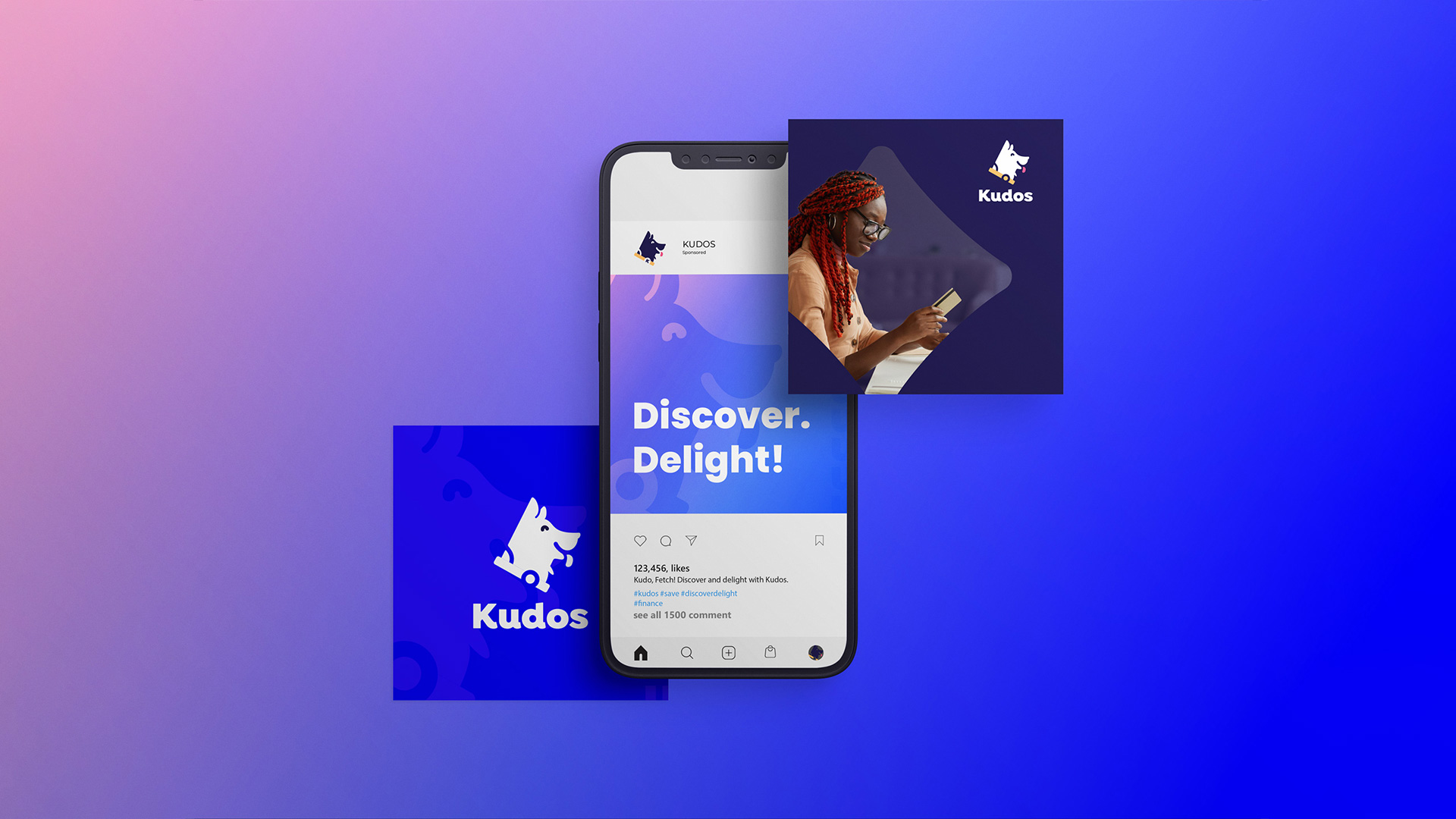 With extensive research, we were able to completely differentiate our approach from immediate and secondary competitors. Kudos successfully conveyed our strategy whilst being completely memorable and identifiable against our competition.
The overarching strategy behind Kudo and his function opened the door for a multitude of creative and advertising opportunities. The emotion, embodiment of tone and connection to the audience feels effortless.
"Accommodating and helpful - his ideas and attention to detail make projects fun"

Tikue Anazodo

CEO, Kudos