How to release a fashion line that's more than thread
SkullRobot is a fashion line by BigFootKick that brings biohacking to the forefront. The apparel doesn't just look great but also supports those with limb-difference and prosthetics that are currently the closest we have to bionic cyborgs.
Our challenge was to develop a fashion line that didn't just trend and blend but created a following for a good cause. The identity visuals needed to reinforce the transformative nature of the brand while still fitting in with the parent BigFootKick identity. We wanted our fashion to be more than just fabric.
Strategy
Logo design
Mascot design
Custom typography
Branding integration
Apparel design
Exploring how we can craft a truly transformative mark
There's been responsive logos, seasonal logos and modular logos but we aimed to develop a logo that can truly transform. Through exploration and discussion we developed a mark that can be organic ( skull ) and transform fully into a cyborg champion for our brand.
A branding system that fully encompasses the transformative nature of SkullRobot
We developed Cy, our skull / cyborg mascot, as well as an SR that holds within organic and tech to elevate the brand and allow it to function well on all essential levels. We also developed a variation of the BFK logo that helps as a stepping-stone transition for those associated with the main brand. As BFK gives back to nature causes SR gives back to those with prosthetics and dreams of a bionic future.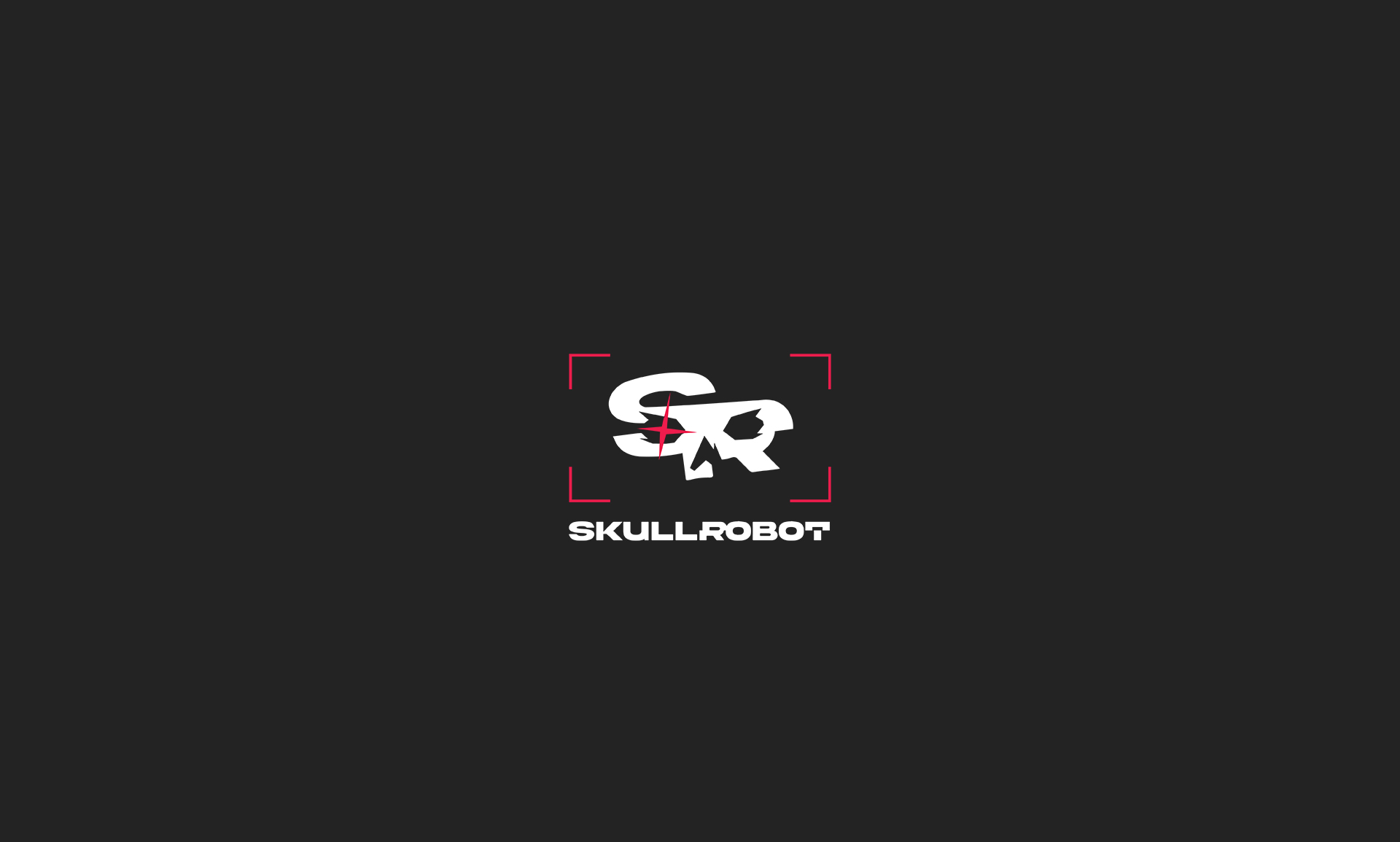 It works every which way. No matter the requirement, scale or request the branded elements convey exactly the brand's aspirations and who it wants to be.
Fashion is more than fabric
Positioned to make a difference. SR has reached out to those with prosthetics and bio-hacked individuals so they can share valuable feedback, insight and a passion for progress with the brand.
"I learned so much through this process with you, and appreciate how thorough and thoughtful you executed the work at every stage."

Daniel Bliley

Owner, BigFootKick