How to define a new form of Montessori that competes, differentiates and excels in-market
Kinderhaus Montessori is an early learning center with the goal of preparing children's intellectual and imaginative mind for the Kindergarten of their choice. Their viewpoints and values extend far past just the child – as they aim to prepare the family itself to become a highly functioning environment for child success.
Kinderhaus Montessori had an issue. The logo and overall branding didn't fit the vision, values and message of their leadership and staff. Their current logo and overall aesthetic didn't open themselves up for conversation about their version of Montessori – one that was perfect to prepare and nourish the intellectual and imaginative side of their students AND parents.
Brand Strategy
Brand Naming
Logo Evolution
Brand Elements
Brand Standards
An extensive discovery helped to define what 'Modern Montessori' actually means
We defined the vision, values, pillars, promises and brand story. We defined our ideal audience who shared similar visions and values. We laid the groundwork to reach out towards those who would immediately identify with our methods.
We developed a logo that is unique, identifiable and lays the framework for an on-point branding experience
Kinderhaus Montessori's brand mark exists meeting at the intersection of intellect and imagination. We combined two staples of Montessori, the peg doll for imagination and the botany cabinet for intellect, to convey full-scale development. The mark itself is a gateway for imaginative use and is a canvas to develop creative characters to convey the brands messaging.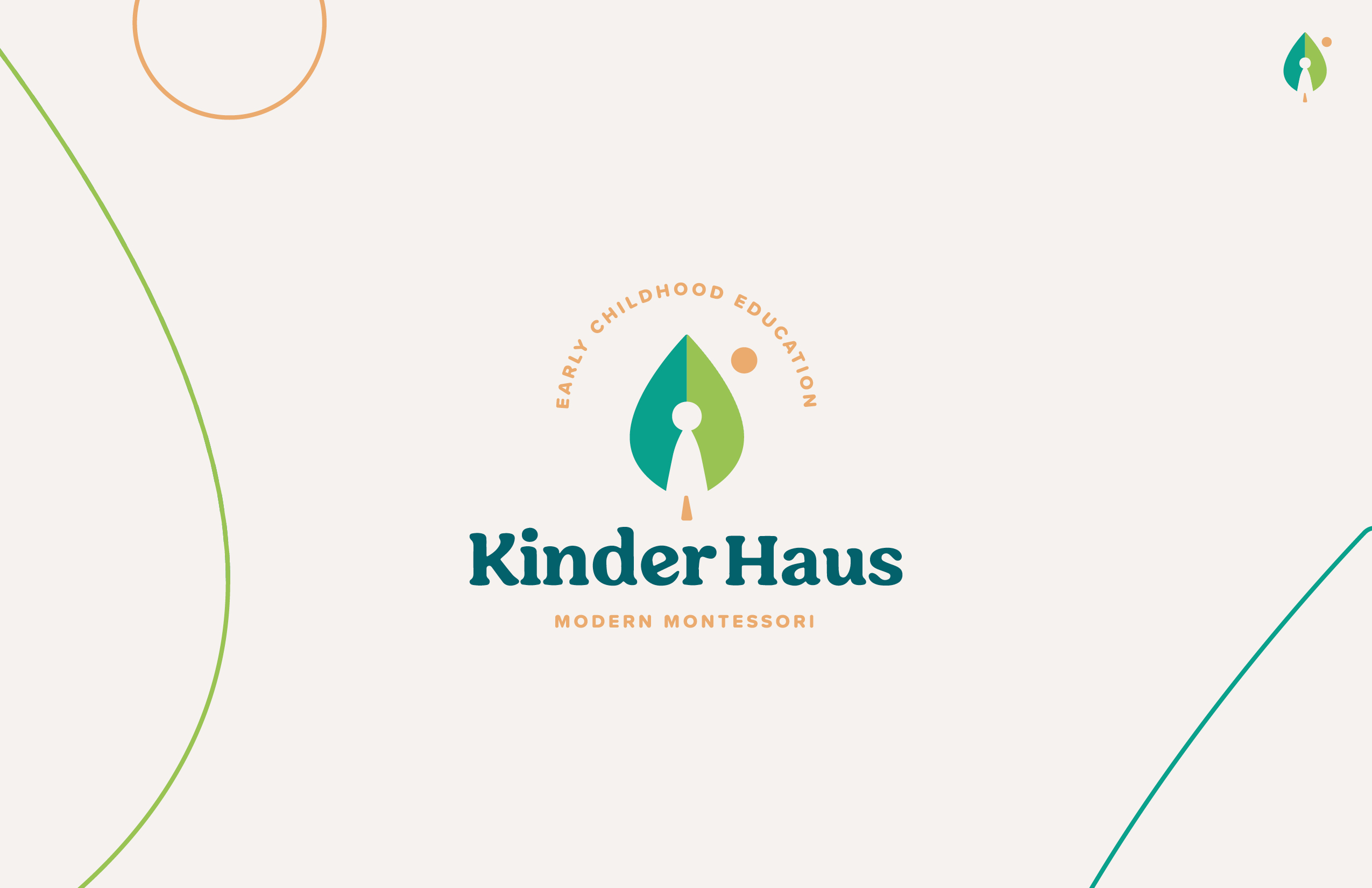 The brand strategy document aligned the entire organization and helped them to pull in the same direction when it comes to communication with their clientele. Their methodology and mission is stronger than ever before.
The branding stands out amongst all of their competition. Their values and differentiator is the visual driving focal point for executions that further elevate the brand in the minds of their potential users. They're building a community – and it shows.
"He made the entire project smooth, easy and fun. I was so nervous going into this, but I'm elated with how everything turned out."

Bri Stielberg

Owner, Kinderhaus Montessori